The 39th Annual Conifer Christmas Parade is being held on Sutton Road in Aspen Park.  Enjoy a day filled with holiday trolleys, warm spirits, live entertainment, Christmas shopping, Santa Land and of course the very best small town Christmas Parade! 
This much-anticipated annual event for the young and young-at-heart will be held Saturday, December 3, from 10:30 a.m. - 4:30 p.m., with the parade beginning at 2 p.m.  This year's theme is HEROES ON PARADE, so put your creative hats on and determine how best to celebrate the heroes, real AND imaginary, that inspire us all!
All the Chamber elves are busy nailing down details for vendors, sponsors and parade participants.  If you'd like to participate in one (or more) of these categories, please drop us an email at director@goconifer.com and tell us how you'd like to be involved!  We'll have all the 2022 "clicks" available soon, but if you're as excited for this event as we are, we'd be happy to talk to you about your involvement.
2021 Christmas in Conifer Presenting Sponsor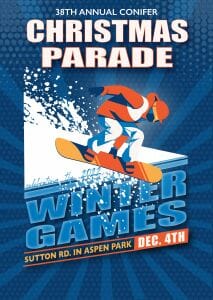 Music: 
1st place: Conifer High School Lobos Regiment
2nd place: Elk Creek Music School
Youth: 
1st place: Team Blitz Robotics
2nd place: Pack 285 Cub Scouts
Large Animal:
1st place: Mexico Lindo Mexican Restaurant
2nd place: Park County Fair Royalty
Most Creative:
1st Place:Tomahawk Ranch
2nd Place: Regina Marinelli for Sheriff
Best of Parade: 
DCMC Driveway Restoration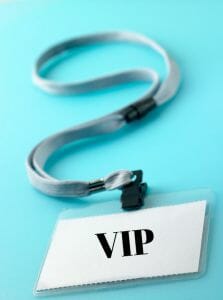 Be a VIP at Christmas in Conifer!
Get out of the weather and under covered seating. Enjoy a private bar during the parade, including tickets for two drinks. You will have reserved seating in the heated tent (depending on weather conditions that day, it may still be cool inside).
Adults: $20 per ticket (includes tickets for 2 adult beverages).
Children/youth age 0-21: $10 per ticket (includes tickets for 2 non-alcoholic drinks -- Hot Cocoa, Cider, soda, water).
VIP TICKETS ARE NOW SOLD OUT.  IF YOU HAVE PURCHASED TICKETS, PLEASE PICK THEM UP AT THE WEST TICKET TENT -- WILL-CALL AREA.  THANK YOU!
Join us on Saturday, December 4th for the 38th Annual Conifer Christmas Parade featuring the Winter Games. Don't miss holiday trolleys, warm spirits, live entertainment, Christmas shopping, Santa Land and of course the very best small-town Christmas Parade! The event this year, sponsored by RE/MAX Alliance, kicks off at 10:30 am on Sutton Road in Aspen Park. Public parking is available at West Jefferson Elementary, Aspen Park RTD Lot and Conifer Community Church. A free shuttle is available.
The celebration boasts amenities including Laser Tag, Ultimate Dance Party Bounce House, and other fun activities. Parade veterans won't be disappointed with signature classics including the Holiday Trolley and warm spirits at the Christmas Spirits Tents. Make sure to come prepared to shop at the Christmas Market featuring over twenty local crafters and vendors.  Delicious food and drinks will be available to tempt the palette of parade goers and offer a wide selection of festive treats. Elk Creek Fire Protection District will also be onsite all day to offer their annual Santa Land boasting warm fires, pictures with Santa, as well as yummy treats and fun games. Santa visits 10:30 am - 1:30 pm.  The parade starts off at 2:00 pm and features floats, marching bands, fire trucks and animals.  This year the parade will end at Davis Drive just short of King Soopers with post parade parking  along the South side of Sutton Road. Parade Awards will occur immediately following the parade.
Don't forget to stay right after the parade for our After Party which will run until 6:30 pm There will be warm spirits and a fantastic musical line-up featuring Sarah Bauer Band, Zion Crossroads, and Tyler Philips Band.
Christmas in Conifer has always been a celebration of our community! Start your day with our parade and some Christmas shopping and finish your evening by supporting local businesses and residents as they once again participate in the Light Up Conifer holiday decorating competition.
Per CDC Guidelines, it is recommended that you wear a mask if you have not been vaccinated for COVID-19.  Thank you.
A full day of exciting entertainment will be taking place.  Stick around after the parade this year for additional fun!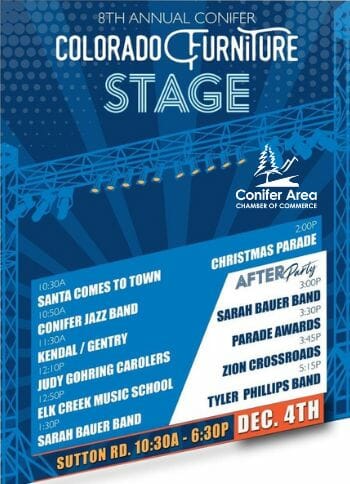 Plan on doing some holiday shopping at the event!  Christmas Market vendors include:
A&B Candles Co
Abstractbyrabrams
AJ Roasted Chile Jerky
Berkshire Hathaway Home Services
Broke Girl Says
Cleaning Green 123 - Ruth Day Norwex Independent Consultant
Coldwell Banker Realty
Colorado Designed
Colorado Living LLC.
Compass Real Estate
Conifer Gutter & Best Awning
Conifer Lobos Touchdown Club
Conifer Lobos Unified Boosters
Davidrosspix
Ernie's Mountain Bakery and Cafe
Handyman Connection
Hannan Enterprises
Home Food Services
Inspired Cotton
LitWood Creations
Luna's Mandala
Macrame Mountain
Mary Judy Art Studio
Momma's Owl Nest
Pierogies Factory
PinkTank
Red Rocks Toffee Company
Regina Marinelli For Sheriff
Renewal by Andersen
Rocky Mountain Wraps
Serendipity Studios Photography, LLC
Suz Cookie Jar Rescue
The Hunt Homestead
The Nature Link LLC
Photos from the 2021 Event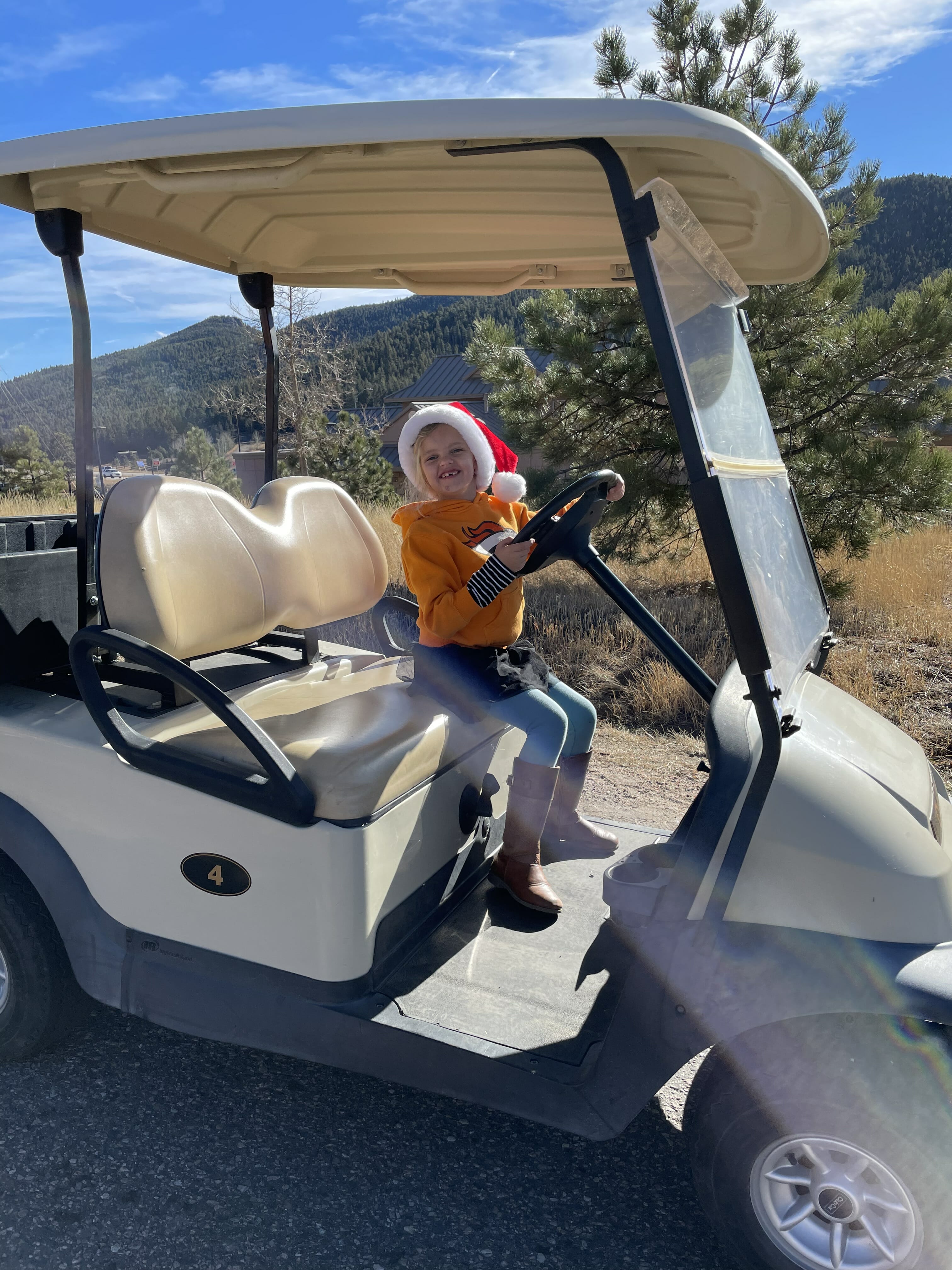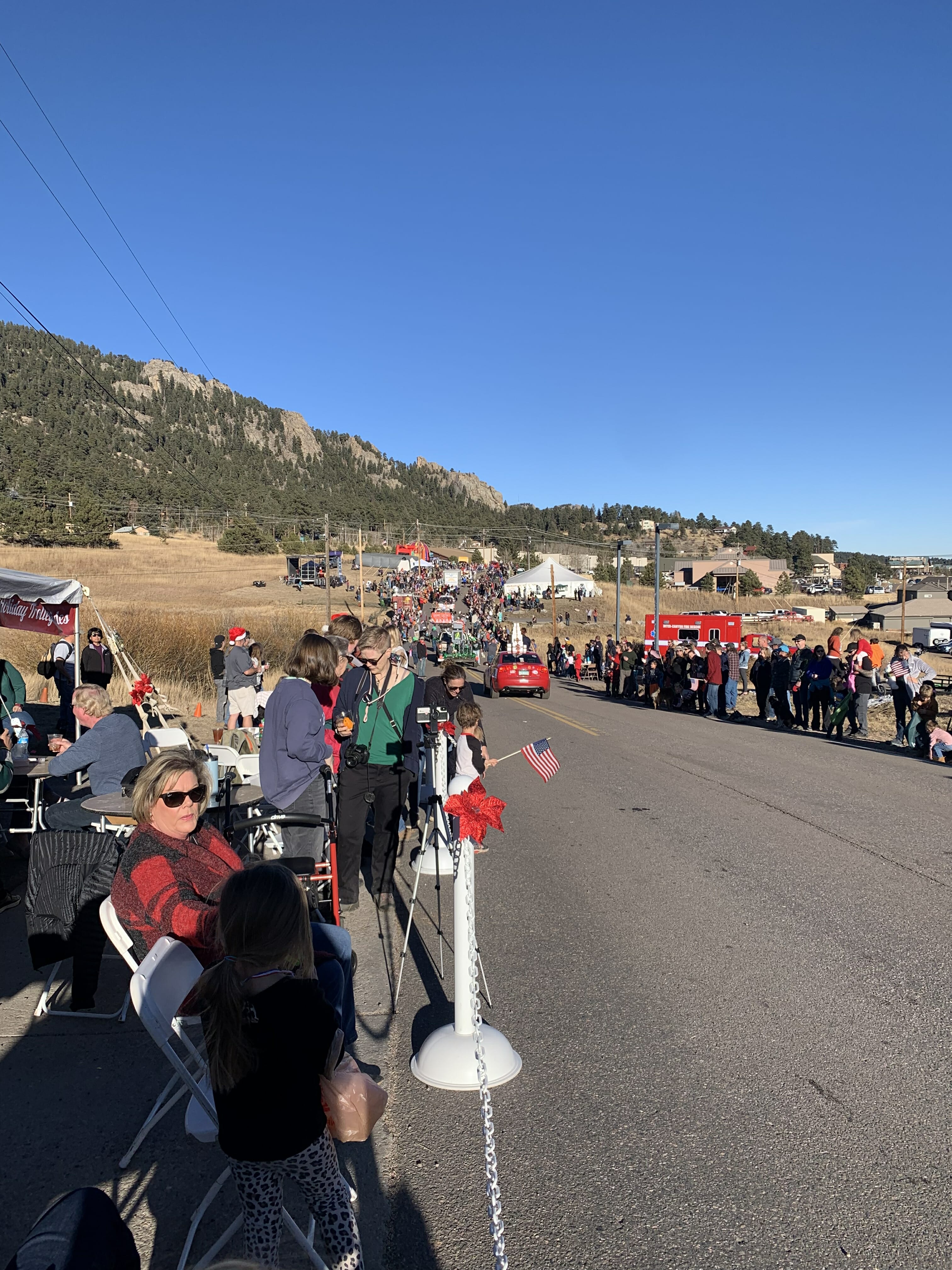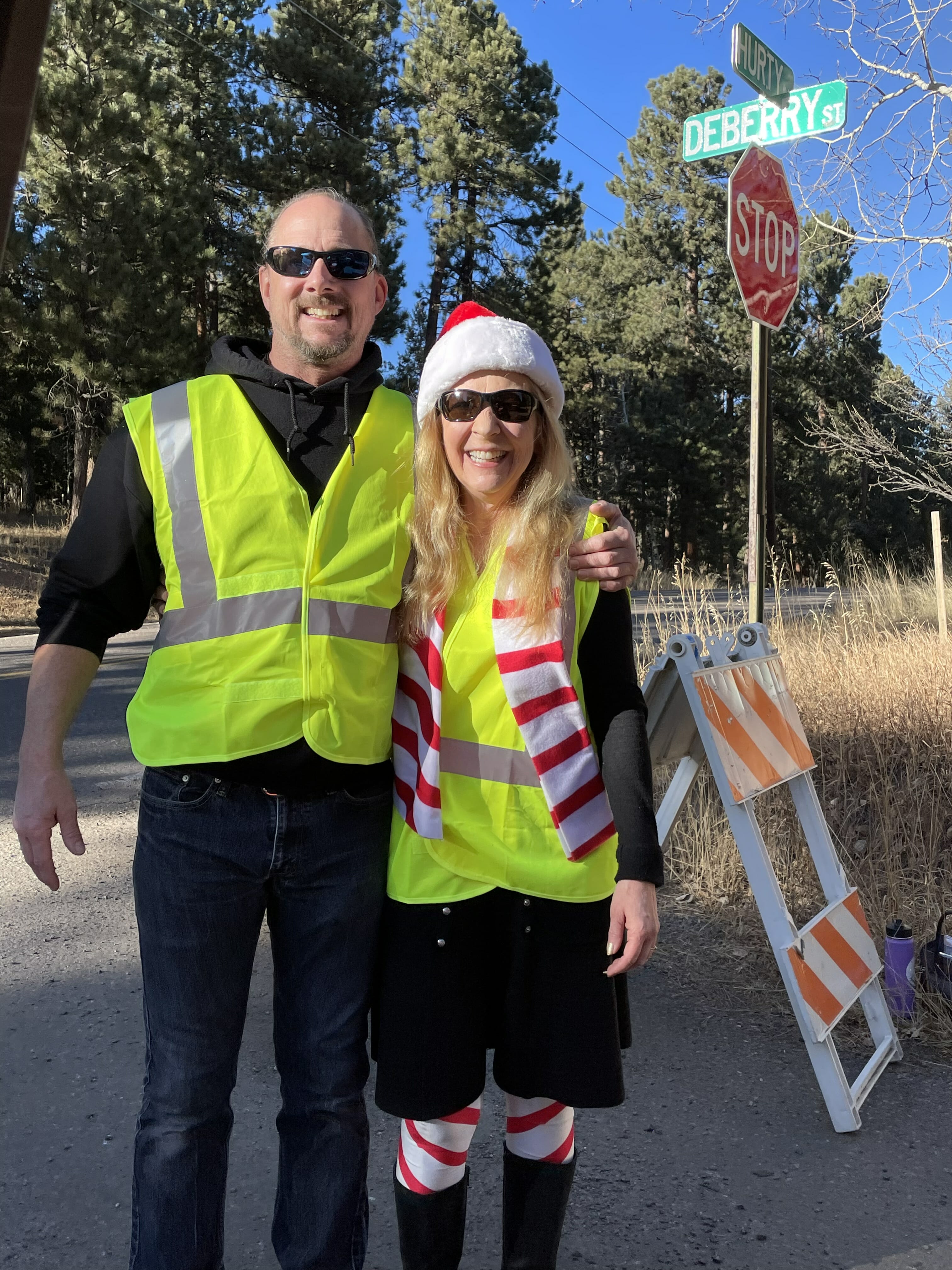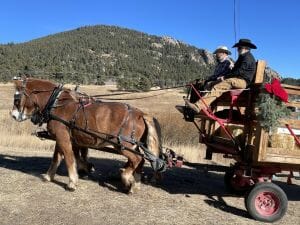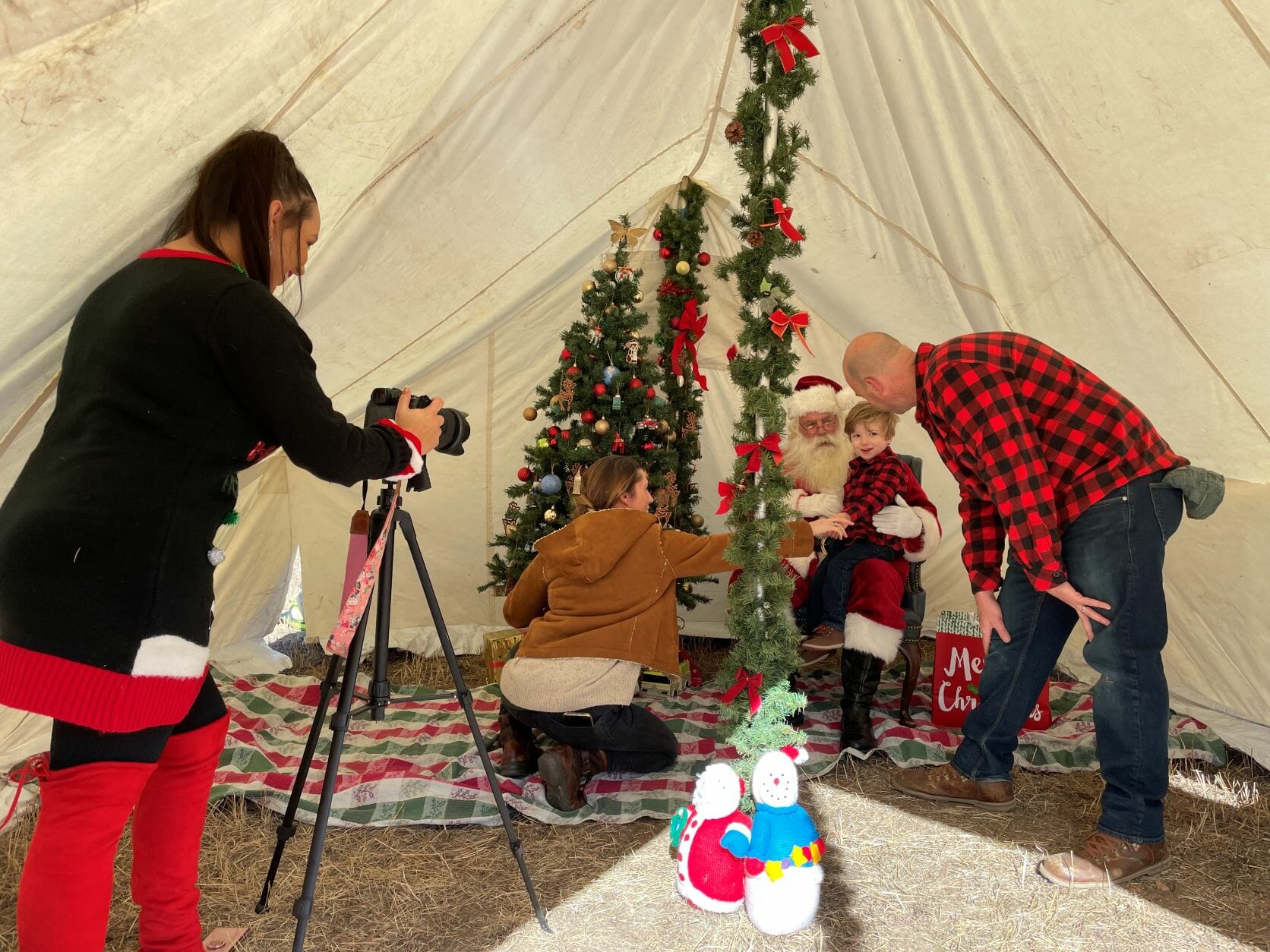 Register now to participate in the "Light Up Conifer" decorating contest, open to all local businesses and residents.  Click HERE for more information.
2021 Event Presenting Sponsor
Christmas Village Stage Sponsor
Christmas Market Sponsors
Parade Route Map
Click on the map image to enlarge
Parking: Please note there will be a shuttle, provided by Ride-Need a Ride???,  between the West Jeff Middle School Lineup, the Christmas Village (Sutton Rd. behind the bank), West Jeff Elementary (playground gate at Wolf Av.) & Aspen Park RTD Lot (Conifer Rd.). Additional parking will be available at Conifer Community Church.
Parade Shuttle Map
Click on the map image to enlarge
Follow us on Facebook for updates!