What is a Chamber Ambassador?
Ambassadors are a voluntary position at chamber of commerce and play an essential role in member communication and retention. Each Ambassador is charged with conveying member needs, questions and concerns to Chamber staff. Generally speaking, an ambassador would be expected to encourage member involvement. Different chambers have different guidelines and varying levels of expectations for their ambassadors.
How to utilize current Ambassadors
Whether you're a member of the chamber or not, Chamber Ambassadors are a great resource. These people tend to be more in-the-know about the community, and can offer a member's perspective of the chamber. Feel free to ask our current ambassadors anything.
Being an ambassador can be a time commitment, but will benefit your business in addition to the chambers. Ambassadors receive direct access to chamber members, getting your foot in the door with a local business. Talking about the chamber is an excellent ice breaker, and the relationship you build is just that – yours. Active Ambassadors generally receive a higher level of word of mouth referrals and direct business from fellow members.
Program Mission
It is the mission of the Conifer Area Chamber of Commerce Ambassador Team to promote member commitment and retention by:
 Raising awareness of Chamber activities and benefits
 Informing and involving new Chamber members to promote strong continuing membership
 Encouraging meaningful and beneficial participation in the Chamber's programs
 Serving as a liaison between the Chamber staff and membership
The Ambassador Program consists of volunteers from the Chamber membership who donate their time to assist the Chamber in various activities.
Who May Participate:
Any member in good standing
Must be a member of the chamber for at least 6 months
There may be multiple members from the same company or organization
You must complete and submit a written application
Responsibilities:
Attend monthly Ambassador Meeting - currently meeting the 1st Thursday of each month from 12:00 p.m. - 1:30 p.m.
Attend monthly Ribbon Cuttings
Help with greeting, registration and set up/teardown at monthly Membership Meeting and After Hours Mixers
Help with Special Events
Contact new and existing Chamber members by phone or face-to-face visits​
If you are interested in serving as a Chamber Ambassador? Please contact the Chamber office at director@goconifer.com or 303-838-5711.
Our current Ambassador Team includes: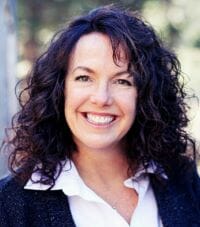 June McKenzie -  A seeker of adventure, June and her family moved to Conifer in January 2014 from San Diego, with the goal of having a better life from the hustle and bustle of the city. "Living the mountain life is like being on a permanent vacation!" June loves her community, and in 2015 began volunteering with the Conifer Chamber. In 2018, she became a member of the chamber and joined the Ambassador team.  A passionate real estate agent with RE/MAX Alliance in Conifer, and a Certified Mountain Area Specialist, June focuses on delivering exceptional service through consent communication and guiding her clients through the complex real estate market.  Whether she is helping her clients, volunteering or hiking a local trail along the 285 corridor with her dog, you'll always find June smiling.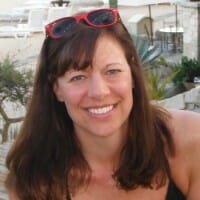 Julie Dikken is the publishing Mom of Evergreen, Bailey, and Conifer Macaroni Kid, the invaluable free community resource for families in our area. Julie grew up in Evergreen, and along with her husband is raising her kids in the Bailey area as well as running her successful website and weekly newsletter to help families make the most out of the beautiful community we live and play in.  Julie joined the Conifer Area Chamber of Commerce in 2014 and has been an active member ever since. She enjoys volunteering as an ambassador, sitting on various committees and connecting with other chamber members at events and meetings.​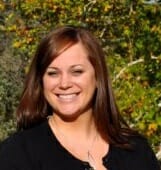 Originally from Cincinnati, Jessica Gentry has lived in Colorado for six years; she found her heart in Conifer.  Jessica enjoys the outdoors: hiking, sand volleyball, and playing with her dog Aspen! With over 16 years of experience in the service industry, she found her calling in Real Estate so she could continue to help people when they need it, and is currently part of Keller Williams Foothills Realty. An ambassador and Chamber member allows her to meet new people, help others and give back to her community. Like the small town she grew up in, in Conifer, Jessica has that strong desire to connect with her fellow neighbors and friends to help grow an active and strong community. You might find Jessica working a few nights at Brooks Place Tavern or out on the hiking trails; either way, feel free to say Hi!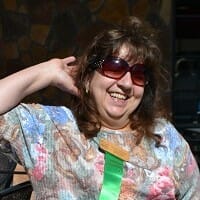 Angela Bassano - Long-time Rotarian and Conifer's unofficial mayor.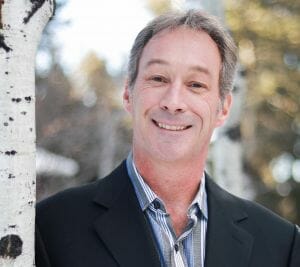 Originally from Florida, Bill Aubin traded the Salt Life for the Mountain Life in 1995, first in Evergreen, then moved to Conifer in 2009.  After leaving a career in service and sales, Bill took those relationship based skills and applied them to helping businesses obtain commercial loans as a commercial finance advisor with Optive Commercial Capital.  He loves raising a family in Conifer.  And being connected to all the great members of the Conifer Chamber, it was a natural choice to volunteer as an ambassador to help welcome new members and maximize their involvement and networking benefits through the organization.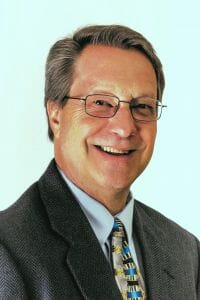 Mark Spiroff is the local producer of Conifer Radio, our new internet-streaming community radio station for the US Highway 285 corridor, available via www.ConiferRadio.com.  Mark is originally from Montana where he was a radio DJ at KGLT in Bozeman Montana (a LONG time ago).  While working several decades as a Human Resources Director and as an HR consultant in the Denver metro area, Mark and his wife Denise moved to Conifer in 2003.  Mark returned to his love of radio, created Conifer Radio in January of 2020, joined the Conifer Area Chamber of Commerce at the same time and has been working to support the Conifer and Bailey communities through an unprecedented time in our history.  Mark enjoys visiting and promoting the community with a mobile radio station, and is working to transition the station to a nonprofit organization in the years ahead.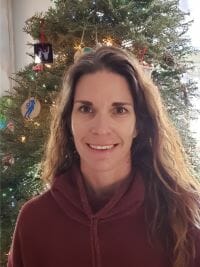 Originally from Florida, Katie Burgoyne moved to Denver in 2009 with Damon.  Katie played college golf in SC and worked in the golf industry for many years as a golf professional.  Upon moving to Colorado, the winters made her find a new career path and she worked in human resources up until their twins were born in 2015.  With the birth of their twins, they wanted to get out of the city and made their home in Pine, CO.  Katie and Damon purchased Denver Amramp in January of 2019 and have been making life accessible in Colorado and beyond since then.  Denver Amramp joined the chamber shortly after purchasing the company and have found such wonderful connections and people that it was a natural next step to become an ambassador.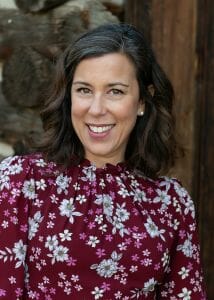 Rachel Mulvihill is a third generation Coloradan. In 2001, she planted roots in the foothills, wanting a rural setting in which to raise her family (yet still be within 20 minutes from Target). In the years since then, she has fallen deeply in love with living in the foothills and the foothills community. As a Realtor with Keller Williams Foothills and a Certified Mountain Area Specialist, Rachel gets to share her passion for the beauty of Colorado, whether in the cities or in the countryside, and helping her clients find a place that her clients will be thrilled to call home. She also writes a quarterly column in Colorado Serenity where she gets to share her thoughts on life, love and the pursuit of happiness. Rachel has two beautiful kids who attend Conifer High School and a husband from Ireland who loves Colorado as much as she does. In her spare time, she enjoys camping, hiking and knitting. She loves being outdoors exploring all the nooks and crannies of Colorado with her family.