Looking to promote your business or an upcoming event?
Below are a few great community resources:
ONLINE:
Macaroni Kid Evergreen-Bailey-Conifer
Local e-newsletter and website featuring events, activities and places for parents, kids and families
My Mountain Town
285 Corridor information, events, webcams, weather, emergency information, traffic, news, community forums, classifieds
PineCam
Community website and forum for the 285 corridor for events, business recommendations, items for sale
PRINT:
Canyon Courier and 285 Hustler
The Flume
CO Serenity
Score Foothills
Your Mountain Connection
TVs:
TommTV Colorado
Additional Resources Available For Chamber Members:
Login to the member portal to find a complete list of opportunities from members, social media sites and other media options to promote you business and events. Go to "Member Login" and click on the 'resource' section.
Now is a great time to create an 'online store-front'.  It doesn't matter if you are currently a retail store, restaurant or offer services, an "online store-front" will help generate additional sales in the current and future business environment.  Click HERE for a great resource guide on how to get up and running.  This guide is quite extensive and covers topics such as how to obtain your domain name; building a website and adding content and product information; setting up payment for online ordering; how to ship your products; and digital and social media marketing.
Still have questions or need additional help?  The chamber has several professional marketing and web development expert members.  Give us a call at the office (303) 838-5711 and we will connect you with someone that can make your online store-front a success.
U.S. News & World Report has been working on resources that are designed to help small business owners learn more about business loans and other financial options that are available.
Visit our COVID-19 Business Resources page for additional loan information.
Resources for Non Profits
Where does the 4.5% sales tax go in the 80433 zipcode?
2.9% - Colorado Sales Tax
0.5% - Jefferson County Sales Tax
1.1% - Special Tax
4.5% - Total
The Colorado Department of Revenue Taxation Division is a great resource if you have any tax questions.  Please click HERE to find information on sales & use tax, accounts & licenses, tax rates, filing information and recent sales tax changes.
Interested in learning more about taxes? Click on the below links.
Why, Where and How State taxes are Collected and Used
Income Tax collection and Filing State Tax Returns
Information on how your Taxes are impacted by College, Career and Car Choices
Information & Links on Starting a Business
Where taxes come from and the services they support
Links to Government websites and useful State Information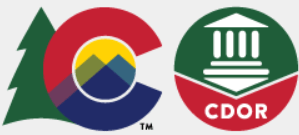 Interested in getting a Specific Information Business Sign (LOGO) or Tourist Oriented Directional Sign (TODS) from CDOT?  Click HERE for details.