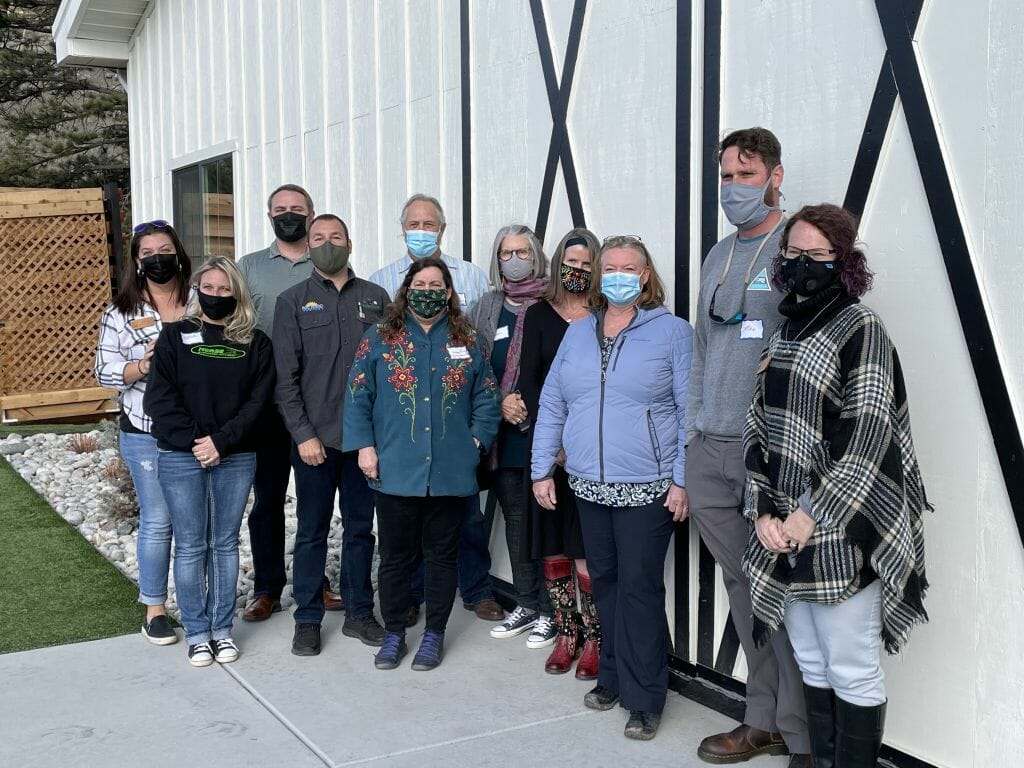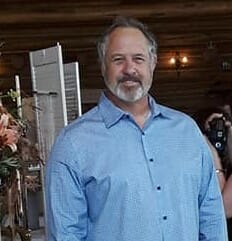 John Osborn
President (Board Member since 2020)
When John started Ride - Need a Ride? his main goal was to serve the community and to be a very active part of the community.  He has stayed true to that, and that desire has increased even more so over the company's tenure.  His desire is to see the community and businesses thrive!  He is always looking for and thinking of ways of how that thrive can happen, and practices that by participating in many community events and organizations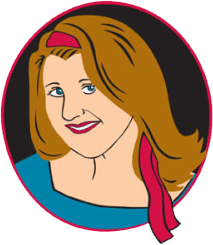 Karen Heydman
Past President (Board Member since 2019)   
After commuting to Denver on the RTD for over 20 years, Karen had the realization that the only neighbors she knew were on the bus. Wanting to become more engaged in the community, she
left corporate world and became a mountain Realtor. Working with the Chamber has given her the opportunity to meet all of her neighbors from up and down the 285 Corridor! Karen's time on the Chamber Board of Directors has been a great honor to her and she is looking forward to many years ahead volunteering for community events with the Chamber.

Mary Thuente
1st Vice President (Board Member since 2020)
Mary is the owner of Conifer Physical Therapy.  She is a Colorado native and moved to the Conifer area in 2010.  Mary has been a practicing physical therapist for 20 years, and opened Conifer Physical Therapy in 2015.  Mary is passionate about helping people both physically and emotionally, and is proud to be a member of the Conifer community.  She and her family have always enjoyed the outdoor lifestyle that Colorado has to offer, and she enjoys outdoor activities such as hiking, camping and golfing.  Mary also plays drums for her church worship team and enjoys gardening, quilting and dabbling in photography.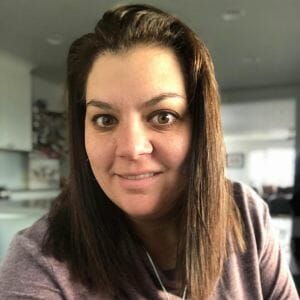 Kristin Judy
2nd Vice President (Board Member since 2021)
Kristin is a native from Conifer and graduated from Conifer High School in 2000.  She is the "it girl" at Spectrum Electric, Ltd. where they sell, maintain and install Generac generators.  Kristin joined the Conifer Area Chamber of Commerce in 2014 and has been an active member ever since.  She loves to network and volunteer whenever possible, especially if it involves pouring beer.  CHEERS!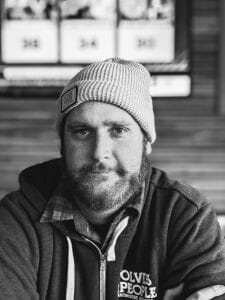 Mike Thompson
Treasurer (Board Member since 2021)
Mike Thompson is the owner of Snowpack Taproom & Pizzeria in Conifer.  After over a decade of running a highly successful web development and consulting business started at the age of 22, Mike decided it was time for a change of pace. In late 2016 after a trip to the Pacific Northwest, Mike decided to start a restaurant in Conifer with a focus on high-end craft beer and artisan, scratch-made food.  In early 2017, Snowpack Taproom & Pizzeria was launched to a very welcoming community.  Both of these careers have given Mike a wealth of experience in management, team building, event organizing, and financial planning.  Mike spends his free time snowboarding, offroading, camping, traveling, and refining his palette for everything the craft beer and food worlds have to offer.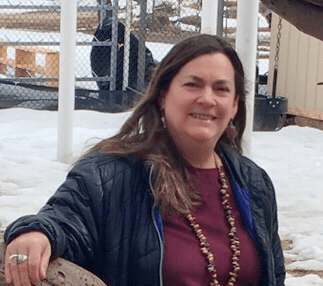 Vivian Rosso
(Board Member since 2020)
Vivian has lived in the mountain community of Conifer and Bailey since 1987.  Boy, has she seen some changes! Through the years she has enjoyed watching the area grow.  As a natural networker, she finds it easy to meet new folks and loves making new connections. Vivian's current job is with Chimney Doctors of Colorado.  She loves to brainstorm and share ideas and wants to help the community band together and thrive!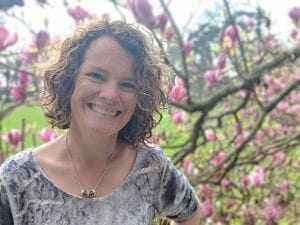 Mindy Hanson
(Board Member since 2021)
Mindy Hanson is the founder of AlphaPixel Reach. She often says she came to digital marketing because no one else wanted to step into the lava pit. Working as a Sales and Marketing Manager for a computer technology company in the 1990's she saw a need to enter the digital marketing area to get one step ahead of the competition. She developed her first website handwriting HTML code in 1996! She later went to work for small non-profit organizations. It was there she saw the desperate need for budget-friendly, message-driven marketing and outreach. She made it her mission to learn everything she could about these new "social media" channels that were popping up and take full advantage of them to benefit the organizations she was working for.  When Mindy is not working she enjoys hiking, traveling, gardening, reading and having coffee with friends. She is passionate about her community and is an active volunteer and serves on multiple Boards of Directors.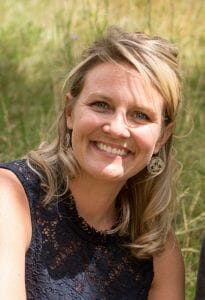 Vanessa Acree
(Board Member since 2021)
Vanessa and her husband are the owners of Morse Evergreen Auto Body and are honored to call themselves Colorado Natives. Vanessa was raised in Conifer and has worked in the community for about 22 years. They are now raising their two children in the same small town. They are lucky to be surrounded and supportive by Vanessa's parents, brother, sister-in-law and two nephews. Vanessa and her husband are often seen bouncing from lacrosse practice to the soccer fields and cheering on their nephews at baseball and taekwondo. In between sports they are off, camping, hiking, mountain biking, or taking a deep breath and enjoying life at a local restaurant with good friends and family.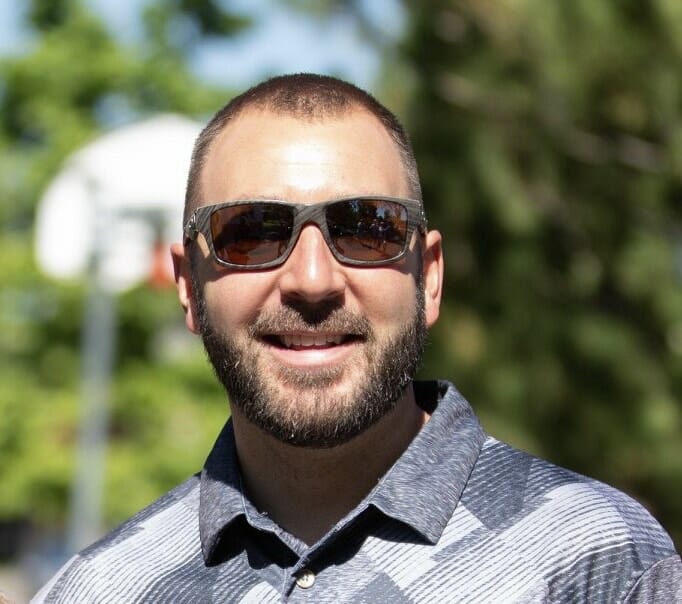 Tyler Coomes
(Board Member since 2021)
Tyler Coomes is the owner of Conifer Gutter Service & Best Awning Company. He is also a native to Conifer. Tyler purchased Conifer Gutter & Best Awning at the 30 year mark on 1/1/09. When Tyler isn't busy meeting with homeowners, he enjoys camping, dirt biking, snowboarding, and scuba diving with his wife and son.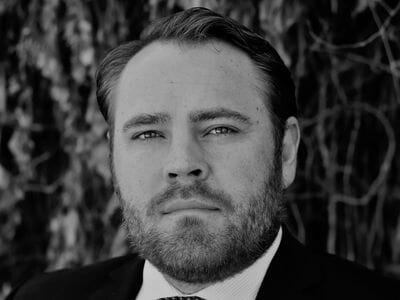 Dual Schneider
(Board Member since 2021)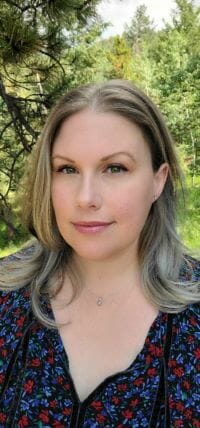 Britni LeRoux
Executive Director
Britni joined the chamber in July of 2021.  She has over a decade of non-profit leadership, community engagement, membership, and non-profit/for-profit store management experience. She is a pragmatic, creative, passionate and collaborative non-profit leader, adept at bringing people together to solve complex problems. Britni approaches issues holistically and with a sense of humor, to help her team think strategically about solutions and foster a strong network of partners with a shared interest in strengthening the non-profit community.
Prior to CACC, Britni served as the Director of Visitor Services with Wings Over the Rockies, and Operations Manager at Denver Zoo. She chaired the Inclusivity, Diversity, Equity, and Accessibility Committee, as well as chaired the Audience Diversity and Inclusivity Committee and the Multilingual and Spanish Access Committee. She is deeply engaged in the Colorado community where she is a member of Women of Denver, a Women's Foundation of Colorado Ambassador, and she resides in the Conifer area with her two dogs, Bella and Cooper. In her free time, Britni enjoys baking, exploring the mountains, and is an avid wildlife and lifestyle photographer and self-proclaimed National Park junkie; having traveled and explored nine parks in the last four years.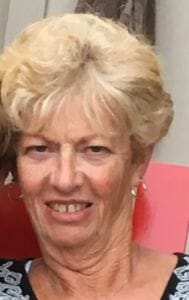 Marilynn Bell
Bookkeeper
Marilynn was born and raised in Colorado and lived in the  Evergreen area for 35 years before relocating. Prior to joining the Conifer Chamber, she worked for the Evergreen Chamber of Commerce after working for a CPA firm in Denver for 16 years. Marilynn has a degree in education and taught junior high school for several years.   She missed living directly in the mountains and working at the chamber gives her an opportunity to enjoy the area.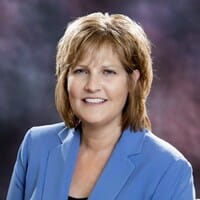 Kelly Flynn
Marketing Coordinator
Kelly moved to Colorado as a teen and has lived in the 285 corridor for over 12 years.  Most of her career has been in sales, marketing and customer service and she has worked for, and volunteered with nonprofits in our community.  She is enjoying her role with the Conifer Area Chamber of Commerce and looks forward to working with all of the members.