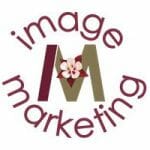 1.  Empty all septic tanks at approved facilities.
2.  Drain fresh water tanks and add appropriate antifreeze so pipes do not burst. Look for an antifreeze that has very low temperature ratings. Colorado temps can dip very low. Remember to check all fluids in the engine compartment and use the appropriate antifreeze or fluid stabilizer to minimize freezing.
3.  Remove the battery and place in storage that has moderate temperatures. Turn off the main electrical breaker to safeguard the 120V electrical system. Unplug all the electrical appliances to protect your system from a surge of electricity after winter and to help protect the 120V systems as well. Check the battery every 4 to 6 weeks and charge as necessary. You may want to remove all battery operated devices such as fire alarms and smoke detectors.
4.  Turn off the valves to your LPG tanks. Cover them or remove them for storage. Plug the hoses and the tanks. Cover the tanks with a bag to protect from dust, dirt, bugs and rodents. Ensure that the refrigerator, stove, oven, furnace, water heater and all gas powered appliances are turned off.
5.  Clean out all food and waste so that it does not attract wildlife. Fully empty the refrigerator, freezer, and cupboards. Wipe down the countertops and floors. You may want to leave the refrigerator door propped open so it does not create a stale odor.
6.  If your RV will be stored outside all winter, invest in a full cover to protect against wind, snow, tree sap and bird droppings. Universal or custom-designed covers have a systems of straps to keep your RV wrapped up tight. And they usually have zippered opening to allow entry into the RV if necessary.
7.  Protect the tires from damage caused by UV rays with tire covers that are usually available at your RV dealership.
8.  Add fuel stabilizer if your RV has a full engine. There are many products available at RV supply stores.
9.  And take the time to check up on the RV occasionally throughout the storage season. Look for any exterior damage, water penetration or orders inside.
Submitted by: Denise Bromberger with Image Marketing Specialists